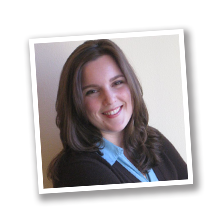 About Hayley
You have a lot of choices for therapists. That can be a great thing, but it can also be challenging to sort through us all to figure out who's the right person for you or your loved one. I believe strongly that finding the right "fit" for you is very important. Although a website will never fully give you a picture of who I am or how we will relate to and work with one another, my hope is that this website will give you some sense of who I am as a person and therapist. In addition, detailed below is additional information about me, including my credentials and professional affiliations and my style as a therapist. I also welcome your call to discuss your specific situation or concerns more fully, which should also help you to determine if we may be the right fit to work together.
My Style
I approach treatment with the belief that all people, regardless of age, race, religion, gender, and sexual orientation, want to grow to be their best selves but sometimes things get in the way. I work collaboratively to determine what your goals are and how we can best work together to help you reach them.
There is no "one size fits all" model of therapy; every person is different and so my approach with each client is customized to his/her specific situation, personality, needs, and goals.
Do not check your sense of humor at the door! While sometimes therapy can be challenging or even deal with painful things, it should also often be uplifting and even fun sometimes. Particularly with children and teens, I frequently use humor, games, and activities to make therapy a positive experience.
Click for more information about play therapy »
I believe that our experiences and relationships shape who we are. In therapy, it is often important to explore significant experiences and relationships, both current and past, in order to see how we have been changed and to help us determine how we want to be moving forward.
It is always okay to say "no" and "stop." Your therapy time is for you; if we start to discuss something that you realize is outside of your comfort zone, you have the power and authority to decide to stop and discuss something else at any time. I have had feedback from many clients that they find my office to be a safe place to discuss subjects they may not otherwise be comfortable with. However, sometimes we find that we are not ready for certain subjects or conversations; I always strive to honor your feelings and comfort level.
While therapy is confidential (with these exceptions), with your permission, I will gladly coordinate your treatment with other professionals (such as psychiatrists, doctors, nutritionists, attorneys, teachers, etc.) who may be of assistance in reaching your goals. I am also always happy to provide referrals for additional or supplemental services, as they are needed or desired.
Social Media
I can be found on Facebook and Pinterest. Please feel free to check out my pages and like, follow, friend, pin, etc.
Please note that these are not good ways to contact me for therapy or professional questions or concerns. The best way to reach me is to call (310) 375-8185 ext. 107
Office Address

25550 Hawthorne Blvd.
Suite 316
Torrance, CA 90505